The Club's Friday Morning ZOOM Meeting – State Representatives Ramos and Callan
September 25 @ 7:30 am

-

8:30 am
Chat with State Representatives Bill Ramos and Lisa Callan in this Friday morning ZOOM meeting.
The information below is from their Legislative Home Pages: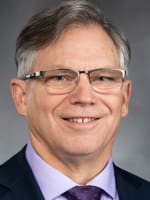 "Rep. Bill Ramos grew up in East Oakland where he saw first-hand the struggles students face when they do not have the resources they need to succeed. He attended Humboldt State University, where he earned a Bachelor's Degree in forest sciences and biology. Bill served with the US Forest Service in North Bend, Washington as Director of Timber Management, Director of Recreation and Public Services, and Director of Ecosystem Management, where he led a team of biological and earth scientists doing environmental analysis of federal lands." Read more . . . .
"Rep. Lisa Callan brings a wide range of experience and expertise to the Washington Legislature After becoming an active leader and volunteer with her son's PTSA, Lisa was elected to the Issaquah School District School Board.
In her professional career, Lisa worked as a Boeing engineer and project manager and in software development consulting. Lisa and her family live in Issaquah where she has been active in various other community groups. Her experience in education policy and systems thinking inform her work at the state legislature." Read more . . .