The Club's Friday Morning Meeting – Laura Philpot talks about the IRONMAN
August 20 @ 7:15 am

-

8:30 am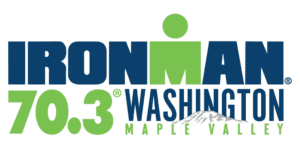 The City of Maple Valley is hosting IRONMAN 70.3  2021 in our community on September 19th! City Manager Laura Philpot was instrumental in bringing this major event to the City and will tell us first-hand her experience as an IRONMAN athlete. Join us for some great fellowship and wonderful information on community events.

Get involved in this epic event as a volunteer to help with a Rotary station. Or better yet, register as a participant at https://www.ironman.com/im703-washington.
More volunteer opportunities:
Time to get some paint splatter on!! Sign up for the Paint By Tunnels Community event on Aug 28th. MV Rotary is a major sponsor of this event. Jump in…it's outdoors, a fellowship op, and a paint bucket of fun!!
Make A Difference Day committee is forming projects and ideas are needed.  Please contact Fritz Gottfried 206-391-7429 for the projects Rotarians will serve in on Saturday, October 23rd.
Senior lunch program at Greater Maple Valley Community Center.  Volunteers are needed to pack and hand out bags to the drive-thru seniors who come every Monday, Wednesday, and Friday for lunch.  Friendly parking lot attendants, bag packers, and smiling faces for our community seniors are all part of serving this program. Call the GMVCC at 425-432-1272
The Rotary Club of Maple Valley meets every Friday morning at 7:15 AM at the Greater Maple Valley Community