The Club's Friday Morning ZOOM Meeting
March 26 @ 7:30 am

-

8:30 am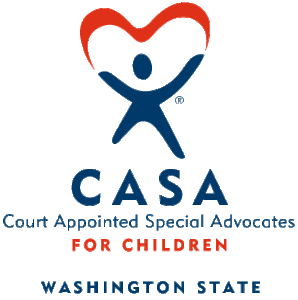 CASA Supervisor Rie Takeuchi is our guest presenter to tell us about the King County Court Appointed Special Advocate Program.
from CASA's website:
Rie Takeuchi
Has been a CASA Specialist/Supervisor for the King County Dependency CASA Program since January 2016. She has a Master of Social Work degree from the University of Michigan and is a licensed clinical therapist. Rie has worked in the field of child welfare since 1998. She has a wide breath of experience working as a therapist with children and families, a case manager working with foster/adopt children both in the private and public sector, and most recently since 2007 as a court evaluator/mediator on family court cases with King County Superior Court Family Court.
CASA Mission: The mission of the Dependency CASA Program is to recruit, train and support community volunteers to represent the best interest of children, alleged to be abused and neglected, that are involved in Dependency proceedings.  As part of King County Superior Court, the Dependency CASA Program strives to provide high quality best interest advocacy for children who have experienced abuse or neglect and to promote their safety, permanence and well-being.  The primary obligation of this representation is to independently investigate the circumstances of the children and to make recommendations to court with regard to visitation, placement and services for the family.
(As a volunteer for CASA, Maple Valley Rotarian Rock Jenkins brings us our guest today.)
All in-person club meetings (AM and PM) are suspended until further notice. Virtual meetings via ZOOM will be announced via email to Club members.